Hypnospace Productivity Suite [BETA]
NOTE: THESE TOOLS SHOULD NOW EXIST IN THE HYPNOSPACE OUTLAW GAME DIRECTORY.

If you don't own Hypnospace you can still make pages and songs, though viewing them in-game won't be possible until you purchase the game. Download datafolder.zip to make this possible. It includes a selection of instrument samples and graphics to use in songs and on pages.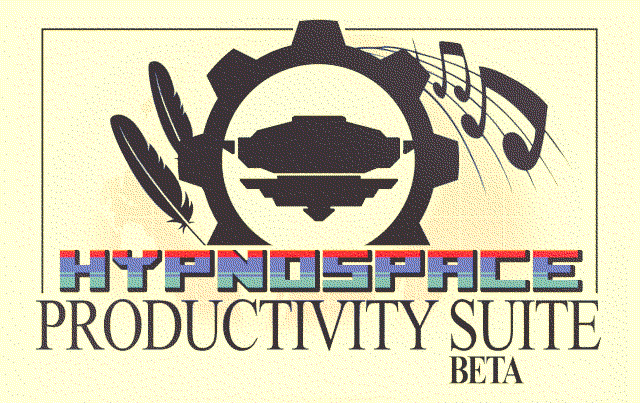 Let's face it, times are changing. Not having a Hypnospace Page these days is almost as bad as not having cable TV or a landline telephone. Getting connected with Hypnospace is easy as pie, and making your own Hypnospace Pages is even easier! What are you waiting for?

The Hypnospace Productivity Suite Beta includes two programs: The Hypnospace Page Builder and Hypnospace Tune Sequencer. These programs, while slick, are purely development & modding tools. They're not part of Hypnospace Outlaw's gameplay.

While the game itself will be released for Mac/Linux, The Page Builder and Tune Sequencer are presently Windows Only.

Sequencer/Page Builder designed by Jay Tholen & Mike Lasch and programmed by Mike Lasch.

Hypnospace Community Special Events
If you'd like to make a name for yourself in the world of Hypnospace, consider joining our Discord channel. There you'll be able to participate in community events, and maybe even get your content added to the official Hypnospace Outlaw release as an easter egg.

We're planning a few special challenges to make pages or songs using various themes and/or restrictions. (ie. a Conspiracy Theory page made using only text objects)

Tutorial Videos
Please watch these tutorial videos before attempting to make your own page. They'll save you lots of time!

Tips & Tricks
Disable the Measurement Markings
The measurement grid thingy can be an ugly wart atop an otherwise beautiful page, so disable that sucker by clicking this toggle: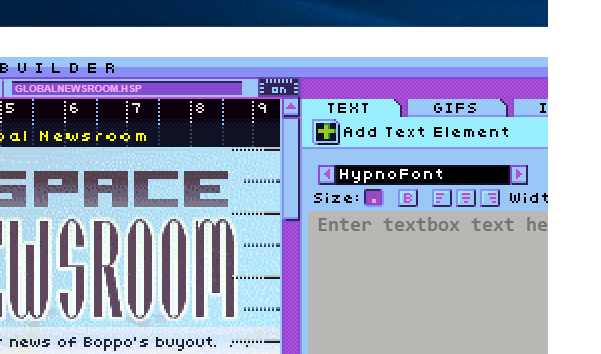 Capturing a GIF or Video Clip of your Page
I suggest GifCam (Gifs only) or VClip (MP4/webm with audio) to capture your pages for sharing on social media/discord/wherever. They're both very lightweight programs and are super simple to use: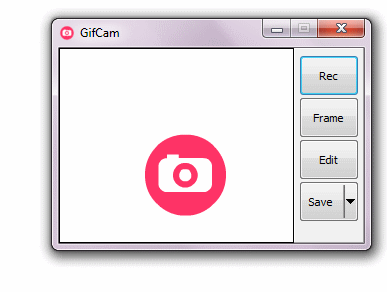 Lining up a shot. Protip: Position the capture program a little lower so you can use the scrollbar to scroll down your page.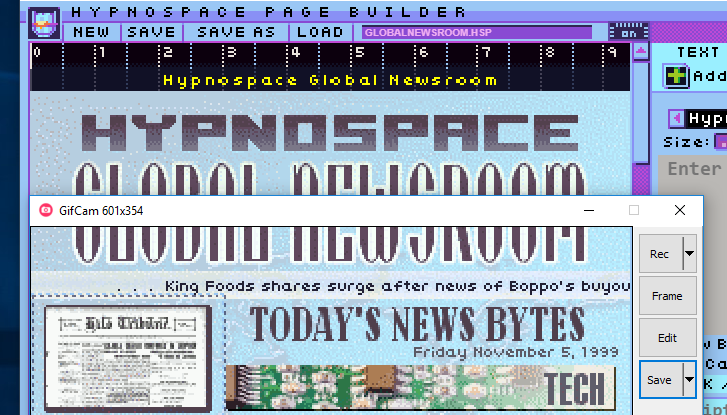 Aaaand the resulting gif: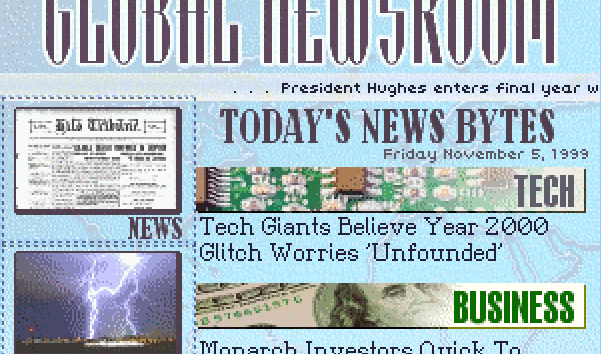 Advanced Creator Tips
Adding Your Own Images/Animations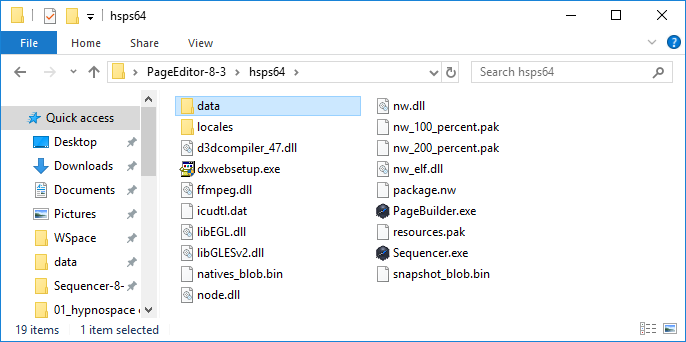 All assets are stored in the data folder. IF NEW ASSETS ARE ADDED, THE PAGE BUILDER MUST BE RESTARTED TO USE THEM.

To add images or animations, navigate to images from there: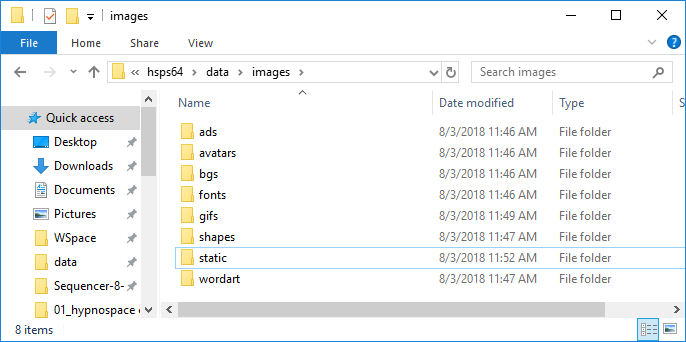 The 'ads' and 'avatars' folders may be safely ignored. The rest of the folders are described below:

bgs\ - tiled background images.

fonts\ - fonts! All in the form of PNG images. Character spacing is defined in an .ini. With lots of patience, you can make your own.

static\ and shapes\ - non-animated PNG images

wordart\ - word art fonts, also PNG

gifs\ - our 'gifs' are actually PNG sequences. The .speed file may be edited to change the animation speed. Speeds between 8 and 10 are usually adequate.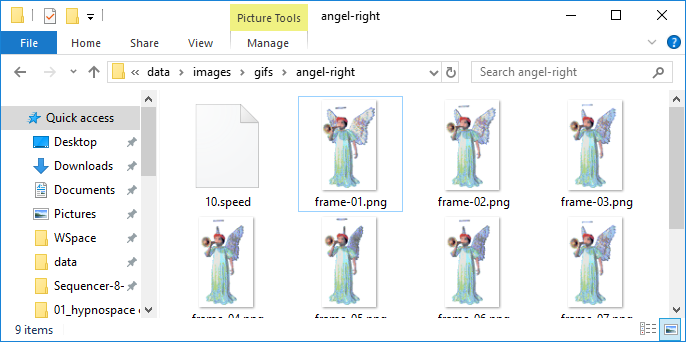 Adding Your Own Sounds to the Sequencer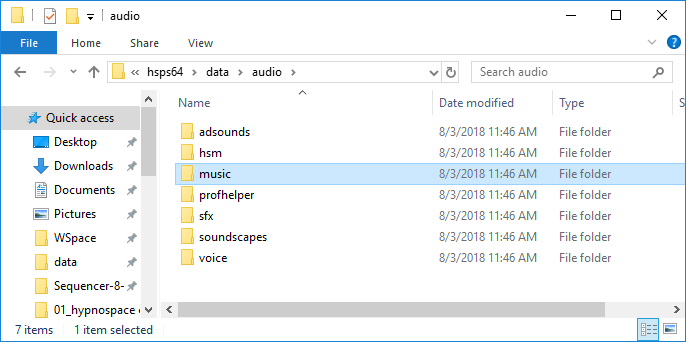 All audio assets are stored in the data\audio\ folder. IF NEW ASSETS ARE ADDED, THE SEQUENCER MUST BE RESTARTED TO USE THEM.
All audio samples are OGG format. If you need to convert from WAV or some other format, I suggest using oggdropXPd. It's free.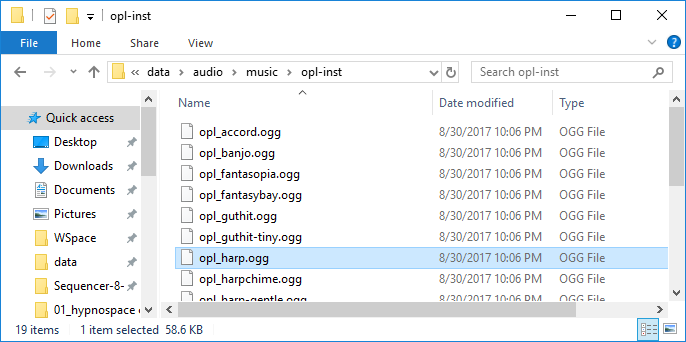 Making Your Graphics Looks Like Old Internet Graphics
Install instructions
If you already own Hypnospace Outlaw