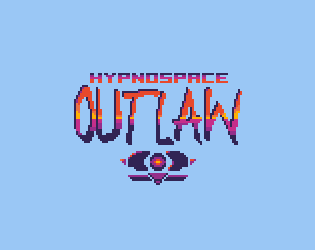 Hypnospace Outlaw
Hypnospace Modding Update!
---
It's finally here!! The Modding Update for Hypnospace Outlaw is now available to download as a free update, and allows you to create pretty much anything in Hypnospace Outlaw, for other people to download and explore. Accessing mods is as simple as booting the game up, and choosing the Mods option.
But what exactly can you create for Hypnospace? How about:
Webpages
Images and gifs
Wallpapers and screensavers
Music and samples themes
OS Graphical Themes
Soundscapes
Your own zones
Your own cases and stories
Emails
Advertisements
Fonts
Citizens and Characters
Download files
Viruses
Poetry
Stickers
Videos
Custom Scripts and Custom Applications
Player Progression Logic
Chapters
Secrets
Pretty much anything you can imagine
It's entirely possible for someone to create their own full Hypnospace story, complete with new characters, zones, downloads, emails, cases to complete, and horrific viruses and crashes!




So grab the update now, check out some of the mods that have already been created, then head to mod.io to learn how to create your own content for Hypnospace Outlaw!
Thanks all, and we hope you enjoy <3
No More Robots + Tendershoot
Files
hypnospace-outlaw-osx64.zip v2.34
771 MB
Version 2.22
Nov 22, 2019
hypnospace-outlaw-linux64.zip v2.34b
743 MB
Version 2.22
Nov 22, 2019
hypnospace-outlaw-linux32.zip v2.34b
745 MB
Version 2.22
Nov 22, 2019
hypnospace-outlaw-win64.zip v2.34
735 MB
Version 2.22
Nov 22, 2019